OpenText & SAP partnering together
OpenText and SAP have a highly successful partnership dating back more than 20 years and with more than 4,500 joint customers. The OpenText Suite for SAP is a complementary portfolio that extends the value of the SAP® Business Suite from an end-to-end solution standpoint, addressing strategy to execution and enabling business transformation.
A Strategic Partnership
Run Better Together SAP and OpenText Maximize the Potential of Your Digital Information
SAP resells OpenText EIM software as solution extensions that integrate easily with SAP® software and provide functionality for regulatory compliance and e-discovery, managing digital media assets, or content-enabling SAP solution-based business processes.
According to IDC the deluge of information, its growing at an estimated compound annual growth rate of 60% with 80% of this data being unstructured.
This turns effective enterprise information management (EIM) into a strategic enabler that puts you ahead. A vital capability to help you succeed in driving your strategy to execution and that delivers tangible value in your business transformation efforts.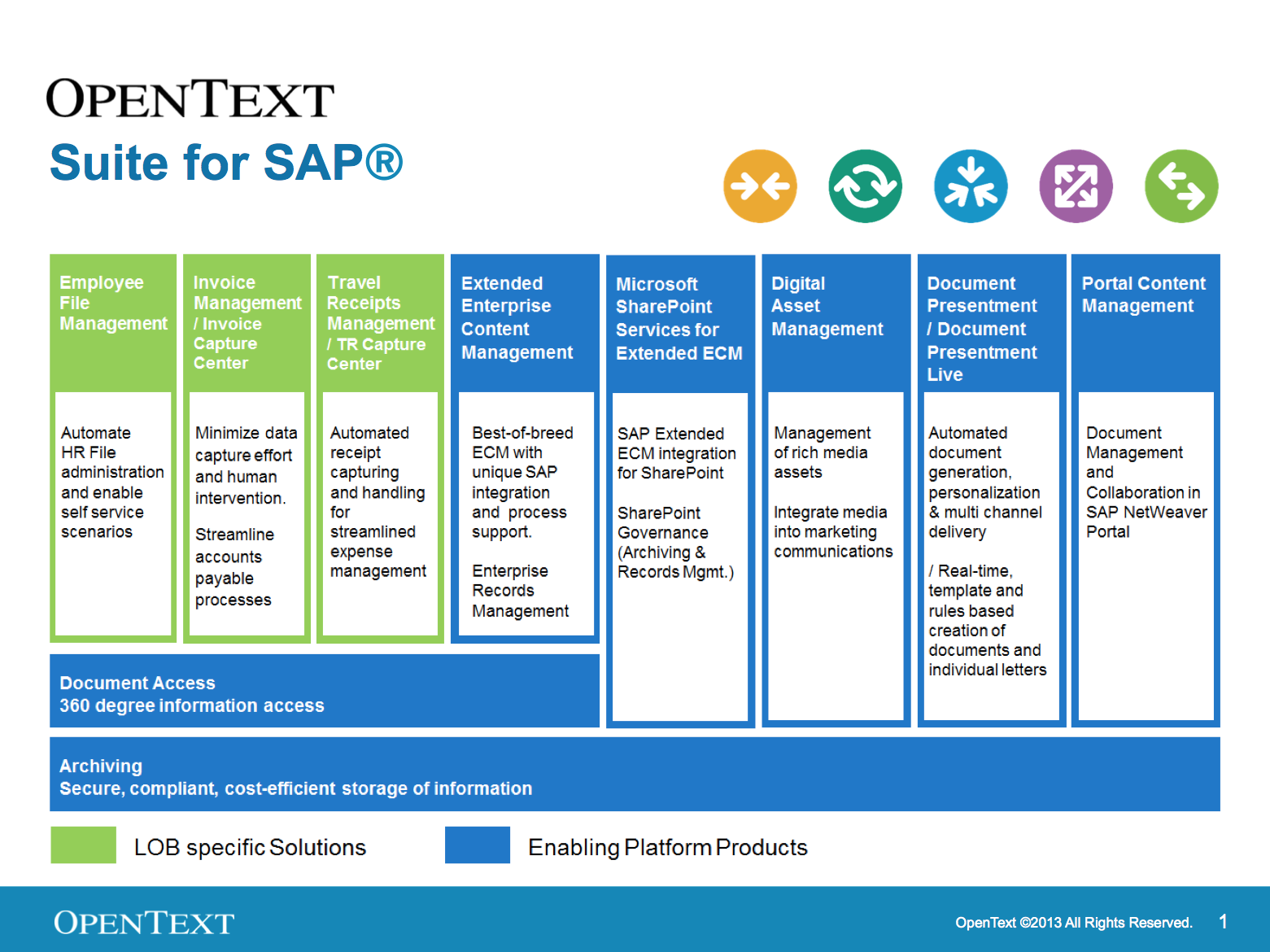 An integrated approach to enterprise information management means that you can automate, optimize and re-innovate your business process at a higher level. All bits of your enterprise information, structured and unstructured data is in context of your business process at any point in time, at any device.
OpenText products and solutions for SAP are designed following that principle in a unique fashion cross your enterprise allowing you to think end-to-end and business value nets likewise. Ready to plug-in your business architecture and let you take advantage of SAP's innovation strategy for non-disruptive adoption, assuring content-in-context keeping its life-cycle intact, end-to-end from creation to disposal.
Together we help you maximize the potential of your digital information!
---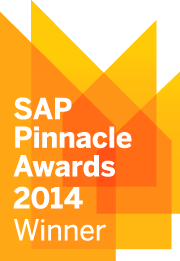 SAP is known as the market leader in enterprise application software, to help companies of all sizes and industries run better. OpenText Corporation is a proven industry leader in managing unstructured content. For more than two decades, SAP and OpenText have combined strengths in a strategic partnership of co-development and cooperation that is characterized by growth, tangible customer value and thought leadership.
OpenText is pleased to be recognized as a SAP Pinnacle Awards 2014 Winner "Solution Extension Partner of the Year" in the category Run Together. This category honors partners who co-innovate with SAP to deliver exceptional customer impact.