Learn Something New
With knowledge you'll get from 25 breakout sessions, hands-on demos and leading partners and solutions to help you grow your success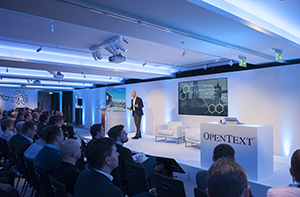 Getting Inspired
One of the UK's Innovative minds will come to our Innovation Tour to share their expertise and motivate attendees. Past speakers include Virgin Galactic, Tata Steel and BP.
Bring Value Back to your Business
Network with like-minded people
Learn from other companies that will be sharing their successes
Knowing what the latest trends are in your industry is key to ensuring you stay ahead of the curve
Meet the future of AI and Analytics
We designed the Magellan platform to help you democratise your data by simplifying collaboration and access to data insights. Witness Magellan in action! With state-of-the-art AI capacities that empowers data scientists to create custom analytics and predictive algorithms that business analysts and operational users can leverage to answer nearly any relevant question.
Get started on your AI journey today. Read the
451 Research Impact Report
.
Internet of Things (IoT) is Now
The IoT is reshaping every major industry, take the automotive industry for example. The market is projected to have billions of connected devices by the year 2020. Sensors and other devices will enable automobile makers to analyse performance, obtain data on how drivers use their cars, and make upgrades in real time. The information generated by IoT technologies and devices requires advanced connectivity, security, access management, integration, and analytics—all core competencies offered by OpenText and Covisint.
Get a head start.
Read our blog
.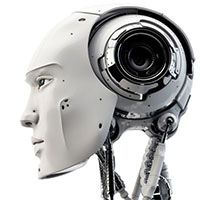 A Strong & Comprehensive Portfolio
We completed 3 key acquisitions, each now a part of the OpenText family.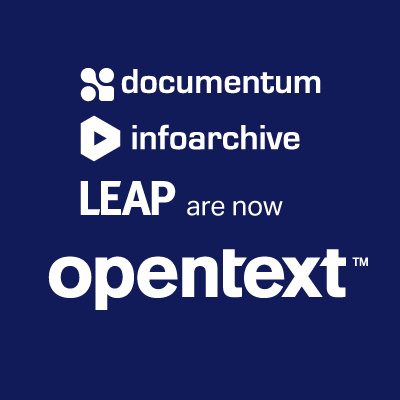 Dell EMC's Enterprise Content Division:
Documentum, InfoArchive & LEAP are now OpenText. We're expanding on Documentum's strategy of developing next generation, cloud-native content applications based on the LEAP platform. We've acquired a portfolio of world-class ECM experts and solutions that will immediately enrich ECM offerings from OpenText. Read about
Documentum
and
InfoArchive
.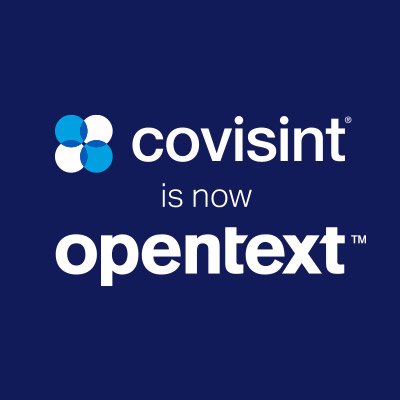 Covisint:
The leading cloud platform for building digital identity management, Internet of Things (IoT) applications, and automotive and transportation supply chains. This acquisition extends the reach of the OpenText Business Network, helping our customers to connect, secure, and exchange the information generated by billions of devices and systems, from engagement to insight. Read about
Covisint
.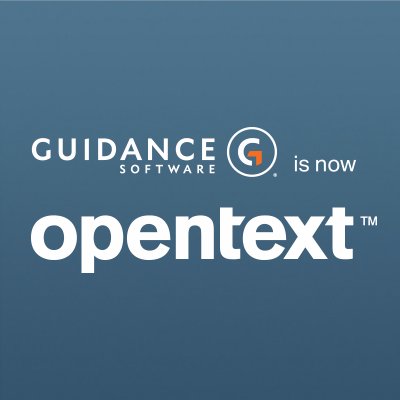 Guidance Software:
The makers of EnCase, the gold standard in forensic security. This boosted our Discovery portfolio by adding industry-leading digital investigation, eDiscovery collection, and endpoint security solutions. The addition of EnCase extends our Discovery Suite, delivering 360-degree visibility across diverse network structures, operating systems, and more than 26,000 mobile endpoint device profiles. Read about
Guidance
.
Spend the day with us at the Innovation Tour and learn more!
Next generation Content Services
Are you involved in Enterprise Content Management (ECM) in any way? We're investing, innovating, and continuing to provide full support for both the OpenText Content Suite and OpenText Documentum portfolios. We're expanding on Documentum's strategy of developing next generation, cloud-native content applications based on the LEAP platform. We've acquired a portfolio of world-class ECM experts and solutions that will enrich ECM offerings from OpenText. Join us to better understand our strategy, roadmaps and future direction!
HOT off the press:
Read the report on
Gartner names OpenText a leader in Magic Quadrant
for Content Services Platforms.
Does your Enterprise use SAP?
With the OpenText Suite for SAP, all elements of your enterprise information — structured SAP content and unstructured data — are available in the context of your business processes, at any point in time, on any device. The OpenText Suite for SAP aligns to the SAP Enterprise Business Platform (Digital Core). OpenText and SAP have been partners for over 20 years & as a winner of SAP Pinnacle Awards for 10 consecutive years, we have delivered thousands of successful solution implementations to our joint customers.
If your organisation uses SAP, the Innovation Tour is a conference you don't want to miss! What can OpenText do for your business?
Read more
.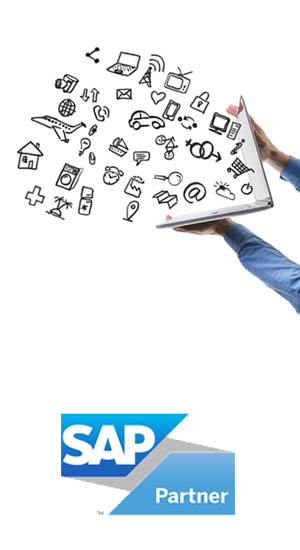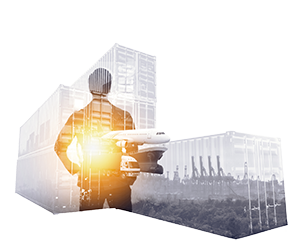 Digital transformation across Supply Chains
Digital disruption is fundamentally changing the way organisations work and interact with customers, suppliers, and partners. Your supply chain is the engine that runs your business – it, too, must transform. B2B integration is emerging as a key enabler of digital transformation.
If you are involved in Supply Chain management, join us to learn how with our global presence we can help you cut costs of B2B information exchange processes, ensure compliance and security of information you exchange, enrich the impact of information and accelerate time-to-transaction.
Find out more
about how to transform your B2B network.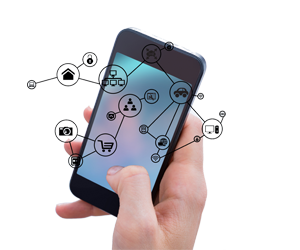 Create Exceptional Customer and Employee Experiences
After our 2016 acquisition of certain customer experience software and services assets from HP Inc., these solutions are now part of our overall Customer Experience Management strategy and offer a set of applications and add-on products that focus on delivering personalised content and engaging interactions along a continuous customer journey. For more information, read our
Whitepaper
and Aberdeen Group's
CEM Executive Agenda 2017
.
Join us at the Innovation tour to hear how we can help you create brand loyalty by delivering consistent, targeted, omni-channel customer experiences.
Industry Sessions
Government
Do you need to...
Tap the hidden value of your agency's information in daily activities? Streamline operations by digitising paper to automate and consolidate processes? Find information quickly and accurately and redact it for litigation with e-Discovery? Retire old applications while preserving the information you need? Deliver citizen benefits and services faster and more efficiently? Meet transparency, governance, and compliance requirements?
Banking & Insurance
Do you need to...
Reduce time to revenue by automating manual processes for areas such as customer onboarding, loan origination and servicing, Compliance that requires workflow, process control and collaboration? Attract & retain customers with multi-channel presentment technology? Remove paper through ECM & Document Management, including eDiscovery, Records Management, Auto-classification, and Archiving for defensible disposition and get the most benefit from your unstructured data, and work more effectively with regulators? Strengthen your brand with customer experience and media management?
Manufacturing
Do you need to...
Manage all product design information? Exchange business documents electronically and in near real time with all participants in the supply chain? Provide direct integration between B2B supply chain solutions and back-end systems? Proactively maintain manufacturing-related assets? Offer a single platform to manage the distribution of all digital media assets associated with a product line? Adhere to regional Governance, Risk and Compliance (GRC) initiatives in manufacturing operations and across the supply chain?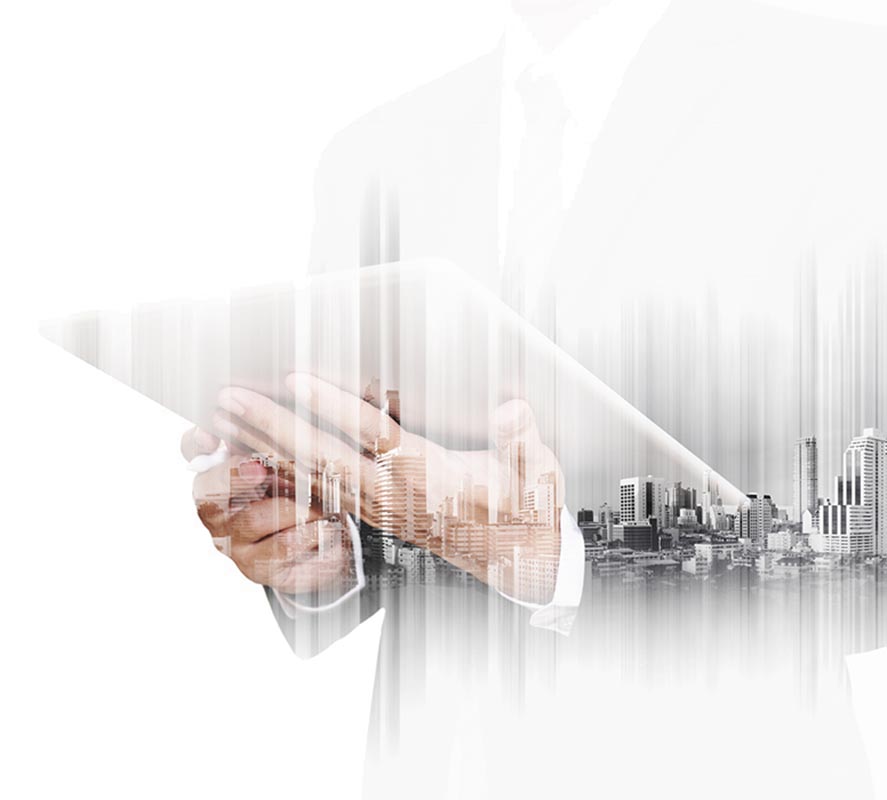 Join us at the Innovation Tour to hear how we can help you across Public Sector, Healthcare, Energy & Utilities, Financial Services, Insurance, Manufacturing, Retail, Life Sciences, Automotive, and other Cross Industries.
9


Global Cities

5000+


Expected Attendees

225+


Breakout Sessions

50+
Customers Speakers

// JavaScript Document